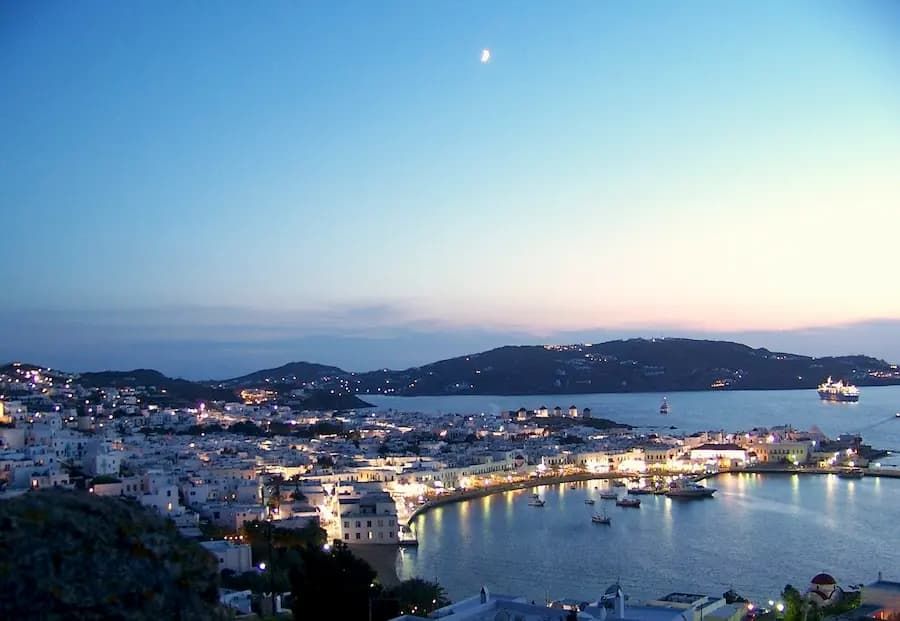 Day Yacht Charter Mykonos
Yacht charter in Mykonos, daily cruises. Let our yacht advisors and yacht concierge pick the perfect yacht for a day yacht charter in Mykonos, Delos, Rhenia or Santorini, and Paros. From sailing and pirate boats to speed boats, motor yachts and luxury yacht rentals in Mykonos. Rent a yacht for a day from Mykonos if you want a taste of exploring this amazing island! Amazing beaches, secret locations and the best beach clubs in Greece.
Travel in style between the glamorous destinations of Mykonos, Delos, Santorini and more. Relax and unwind in Rhenia or have a day with yacht toys onboard your private yacht. Have dinner on board with a top chef, let our yacht event planners organise a yacht party. Even on a day yacht charter in Mykonos, the possibilities are endless as the Greek islands. All you have to do is choose activities or lifestyles and enjoy the best day on a Mykonos yacht charter.
Half-day yacht charter, party yachts, sunset cruises, island hopping Mykonos Santorini (2 days) and island transfers to Santorini, Paros, Tinos, Ios, and many other Greek islands. What else can you ask? Day yacht charter & boat rental to suit every style & budget. Charter a motorboat or luxury yacht and experience a magical day out in and around Mykonos.
Mykonos Yacht Charter, The Best Yacht Rental company in Mykonos and Greece for an unforgettable day at sea visiting stunning beaches, world-class beach clubs and restaurants. Our luxury team will make your day onboard the best day of your holidays in Mykonos.
Mykonos Yacht Charter is a favorite amongst families and groups of friends wanting to experience Mykonos and the Greek islands by yacht on a day yacht charter or a weekly private cruise in Greece.
DAY YACHT CHARTER MYKONOS
Day yacht cruise Mykonos. Boats, sailboats, motor yachts, luxury yachts and superyachts for daily charter. Explore the cosmopolitan Mykonos on a day yacht charter.
HALF-DAY YACHT CHARTER MYKONOS
Let us cater to your every need and desire, by experienced Captain and devoted hostess, transforming your private morning cruise in Mykonos to a lifetime experience.
DAY YACHT CHARTER GREEK ISLANDS
Day yacht charter Mykonos, Iraklia, Ios island for swimming, Santorini Rhenia, Delos and back to Mykonos. Day yacht charter in the Greek islands. Multi-destination itineraries for day charters. Explore the best Greek islands on a day yacht charter.
EVENING YACHT PARTY
Let our lifestyle managers and yacht party planners design a luxury yacht party or a world-class event on a superyacht.
SUNSET CRUISE
Immerse to the cosmopolitan beauty and witness Mykonos renowned sunset, see Little Venice from the other side onboard our Mykonos luxury yachts and boats.
2 DAY YACHT CHARTER MYKONOS SANTORINI
Mykonos to Santorini or Santorini to Mykonos with one-night luxury accommodation in 5star hotels. Experience the best of Greek islands yacht charters. From the cosmopolitan Mykonos to the breathtaking views of Caldera, Santorini.
ISLAND TRANSFERS
Point to point speed boat transfers in Mykonos, island transfers Santorini, Paros, etc.
A Mykonos yacht charter is the ultimate luxury yachting experience!
Mykonos Yacht charter has the best selection of the most stylish day yachts to charter departing from many wonderful locations, including Mykonos, Santorini, Athens, Paros, Crete, Rhodes, Corfu, Zakynthos.
Charter your yacht today and have our yacht concierge transform your day yacht charter to a lifetime experience!

Mykonos Yacht Charter, Day Yacht Charter, Half-Day Yacht Charter, Sunset Cruise, Island Transfers, Day Yacht Rental, Yacht Party Mykonos, Yacht Charter Santorini