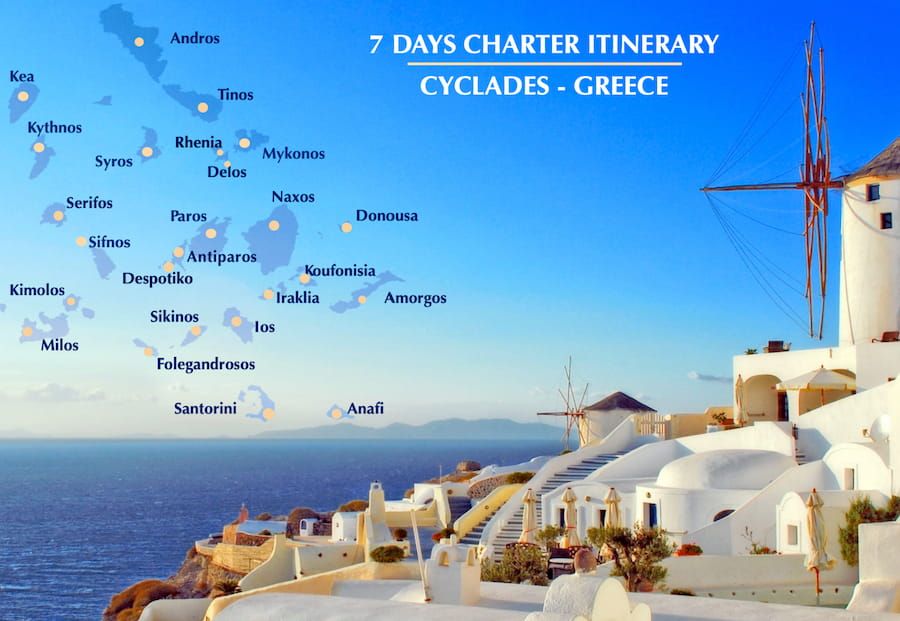 Yacht Charter Greek Islands
Luxury Yacht Charter Mykonos, Greek Islands. Mykonos is a must. A luxury yacht charter in Mykonos is the finest way to make your entrance. Charter a Mykonos yacht or superyacht and explore the Cyclades Islands. Luxury yacht charter Mykonos, Tinos, Paros, Ios, Santorini, Milos, and other Greek Islands.
THE COSMOPOLITAN MYKONOS ISLAND
Mykonos is known worldwide as a party island with a vibrant life, legendary clubs, and fine restaurants that celebrities, famous DJs, billionaires, and Royal families choose every year for their vacations. Mykonos is a must-go for any luxury and VIP traveler. With the best party scene in the Greek Islands and Eastern Mediterranean, Mykonos features countless bars and VIP clubs that stay open till early in the morning. The cosmopolitan Mykonos, due to its central location in the heart of the Cyclades Islands, is the ideal embarkation point for a luxury yacht charter.
LUXURY YACHT CHARTER MYKONOS
Rent a Mykonos yacht for a morning or evening cruise, thematic tour, day yacht rental, or island hopping to the nearby islands. The best beach clubs with party scenes at the beaches, fine dining to world-class restaurants, VIP private events, yacht parties, and luxury yacht events make Mykonos the top destination in the Eastern Mediterranean. A day yacht charter to Mykonos in the southern beaches where the vibrant life stands, a day cruise to Delos, Rineia island, and having a sunset cocktail yacht party with the views of Little Venice is a must-do during your vacations in Mykonos and the Greek Islands.
WEEKLY YACHT CHARTER CYCLADES
The Cyclades is the most famous Greek island region for its two world-known islands, Mykonos and Santorini. Starting from Mykonos, a luxury crewed yacht charter in the Cyclades Islands, offers the best yacht vacations in the Greek Islands. The distances between the Cyclades Islands are very short, making them ideal for island hopping. Mykonos, Delos, Tinos, Syros, Paros, Naxos, Ios, Santorini, Koufonisia, Amorgos, Milos. The Cyclades Islands are a vacation hot spot.
Charter a yacht or superyacht for a weekly cruise or more, and explore the beauties of the famous Cyclades Islands, a worldwide known destination in the Mediterranean.
WEEKLY YACHT CHARTER GREEK ISLANDS
A luxury yacht charter in the Greek Islands offers all you can imagine and even more. With Athens and Mykonos as the best embarkation points with a wide range of motor yachts, luxury catamarans, superyachts, and mega yachts for charter, start exploring Greece and the Greek Islands. Culture, history, arts, fine dining, one-of-a-kind coastline, leisure and adventure activities, and over 4.000 islands and islets to explore. Weekly yacht charter Greece, an unlimited number of itineraries and bespoke yacht charter destinations for you and your guests. An idyllic yacht charter to Greece offers an escape like no other. Cruise the Greek Islands with luxury services and exclusive yacht charter experiences.
The Greek Islands are the finest destination for a luxury yacht charter in the East Mediterranean. Charter a motor yacht or superyacht and discover what makes the Greek Islands unique. The best period for a Greece yacht charter is from May to September. A luxury yacht charter in Greece is a truly thrilling experience and a dream way to experience the Greek islands.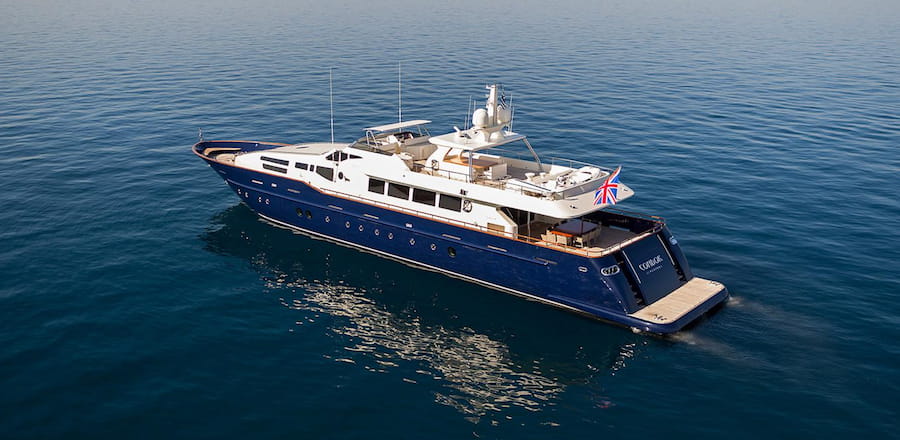 MYKONOS YACHT CHARTER LUXURY TEAM
Mykonos Yacht Charter's luxury team of special yacht advisors, travel experts, lifestyle managers, event and party planners, luxury water toy advisors, and yacht concierges are what make as the best choice for a luxury yacht vacation in Greece. Luxury and tailor-made exclusive yacht charter experiences in the Greek Islands by Mykonos Yacht Charter.
Mykonos Yacht Charter's special yacht advisors will suggest the best yacht for weekly rental according to your needs. Our travel experts and lifestyle managers will create a bespoke itinerary that matches the style of your private yacht vacation. Yachting with family and friends, partying, reunions, corporate charter no matter the occasion, Mykonos Yacht Charter luxury team will cover even the most demanding needs.
YACHT CHARTER GREEK ISLANDS SUMMARY:
From a weekly luxury yacht charter in Mykonos and Cyclades to a weekly yacht or superyacht charter in Greek Islands. From the Cyclades to the Ionian Islands, the Greek Islands offer all you desire. Bespoke concierge, leisure and adventure activities, crewed weekly yacht charter Greece and the Greek Islands.
With over 4000 islands to suit every mood and occasion, sailing around the Greek islands on a yacht or superyacht will provide unique experiences and ever-lasting memories. Life in Greece is both ancient and modern, a place where myths, history, and luxury collide. Whether you are drawn to the VIP party capital of Mykonos and the hot spots around Mykonos Island or enjoy the privacy of the secret yacht destinations in the Greek Islands, hopping on board a luxury yacht is the finest way to discover the most exclusive locations.
Mykonos Yacht Charter luxury team arranges all the details for a luxury yacht charter experience with VIP reservations in the Greek Islands, luxury services, VIP access to private events, and making your time on the water something truly outstanding.​ Mykonos, Cyclades, and the Greek Islands are the best yacht charter destination in the East Mediterranean and one of the top charter destinations in the Mediterranean Sea and Worldwide. Luxury yacht charter in Greece, indulge yourself with the finest experience.
Luxury yacht charter Greek Islands by Mykonos Yacht Charter, a leader in luxury yachting.

Luxury Yacht Charter, Yacht Charter Greece, Yacht Charter Greek Islands, Yacht Charter Mykonos, Weekly Yacht Charter, Yacht Charter Cyclades, Greek Islands, Cyclades Islands, East Mediterranean